Our School Story
The Mitchell Story
Mitchell Elementary School was first built in 1908 and is the longest continuously operating school in Richmond.  It was named after Alex Mitchell, an early Richmond pioneer.  Throughout the early years, Mitchell served the primarily farming population that surrounded it. 
Mitchell's population is a multicultural mosaic, with students coming literally from all corners of the world.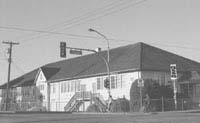 Mitchell Today

Our students are Mitchell Firebirds.  They tell us that being a Mitchell Firebird means being inclusive, caring for others and embracing the wealth that comes from living in a multi-cultural community.  It means having a growth mindset.  It also means being aware of one's feelings and being able to calm down even in the face of adversity.